2B Yoga developed after owner, Ashley Robinson, saw a need for more diverse yoga classes in Winston-Salem. I combined my love of music and yoga into a fun, all inclusive, easy to relate to style of yoga. I believe that yoga can be restorative and healing but also fun. 2B Yoga stands for "Bad Bitch" Yoga because there's a bad bitch inside of all of us.
I offer high energy yoga classes and personalized one-on-one private yoga lessons to help yogis develop a yoga practice where you feel free to "do you."
Hip Hop Yoga Mondays 6:15 pm
Slow Flow Thursdays: Restorative Yoga + Guided Meditation Thursdays 6:15 pm
Private & Small Group Sessions
Private yoga is for you if you've ever said:
#toobusy #toostressed #notflexibleenough (to do yoga)

Private yoga lessons are scheduled around YOUR life and tailored to YOUR needs. I help ease even the most beginner of beginners into the magical healing powers of yoga!
Gain confidence to practice in group yoga classes, deepen your meditation practice, and explore yoga postures. Contact me to schedule a session.
All classes held in the Art for Arts Sake Building in Downtown Winston-Salem (across from Camel City BBQ)
630 N. Liberty St., 2nd floor
Winston-Salem, NC 27101
(336) 663-1957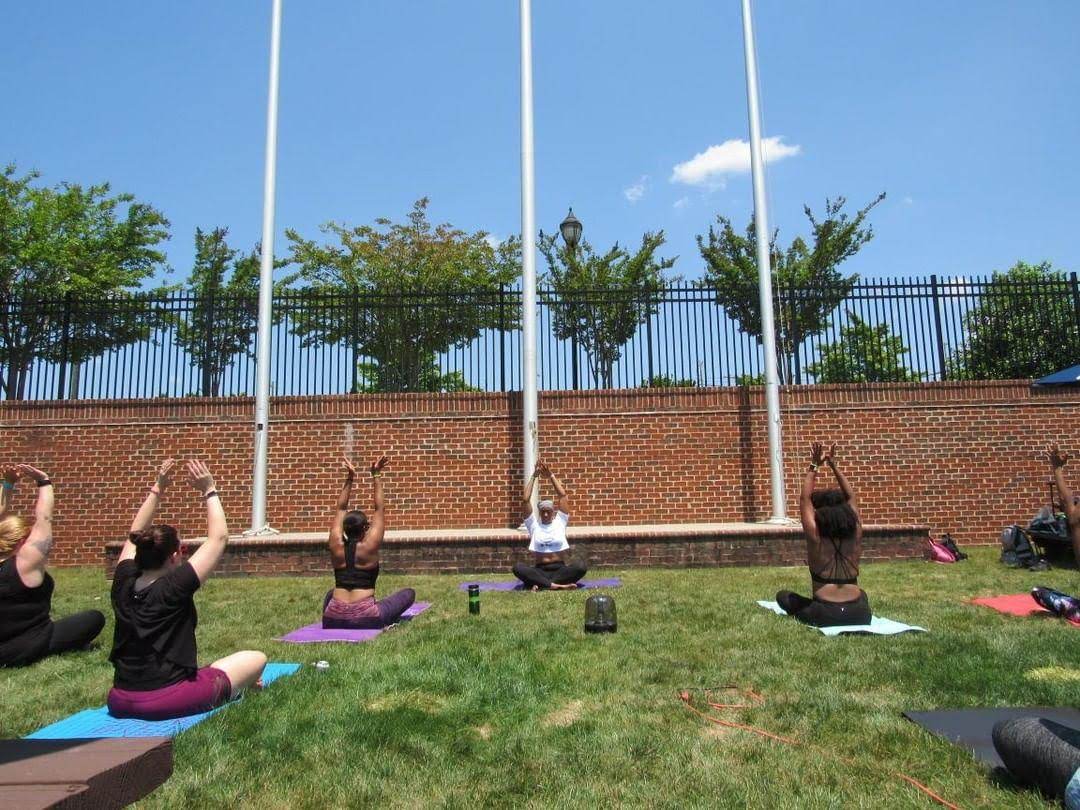 Hip Hop Yoga is Vinyasa style yoga set to the hottest and dopest beats of hip hop and R&B. This is NOT a dance class. It's REAL YOGA! The music definitely sets the mood and creates a completely different experience than you'll find at any other studio in Winston. Ashley, of 2B Yoga, will teach you how to breathe, move, and sweat while also learning to love your body and find your inner baddest bitch! You will leave somehow feeling simultaneously energized yet relaxed. And you'll definitely want to come back for more. If you're a beginner, no worries, MOST hip hop yoga students are beginners too. We welcome all people at all levels.